War of Grace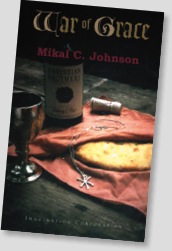 New Cover
Second Printing
ISBN-10: 1480063487
ISBN-13: 978-1480063488
Available on Amazon.com and CreateSpace.com.
Kindle version also available.


It is the mid-1990s and Pericles Durham, an ordinary man living an average life, finds himself caught up in an extraordinary conflict; an age old struggle between two secret societies.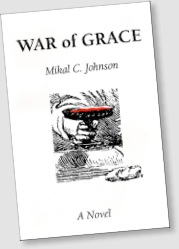 Old Cover
First Printing
Though he does not believe in it, Perry finds himself compelled to begin a search for a fabled object. His quest will take him from suburban life to places that were ancient when America was just a dream, knowing all along that he will either find his destiny or his doom. This First Printing version is still available on
Amazon.com
.
---